Mark your calendars: Mother's Day is Sunday, May 9 — and after an especially hard year, this Mother's Day is a very good time to shower the maternal figures in your life with some much-deserved love and attention. And whether you see her every day, or she currently resides far away, you can show your gratitude with a gift that tells her how much she means to you. To help you find the best Mother's Day gift, we've rounded up a collection of our most thoughtful presents that any mother would love.
Best Mother's Day Sleepwear
We think a set of luxurious & comfortable silk pajama to bring the relax would be much appreciated by any type of mom.
These days, pajamas have become our go-tos for all types of at-home activities. When you're wearing something this often, we think it's ok to splurge a little bit. At Mommesilk, we're here to help you navigate this overwhelming world of products. All of our sleepwears are independently designed and selected by our team. Being enveloped in our luxurious sleepwear can feel like a hug from the outside in. So by investing in our sleepwear mom can allow for extreme comfort and a quality night's sleep.
Best Mother's Day Accessories
The flashback to Mother's Day 2020 is speckled with uncertain shipping dates, flower delivery frenzies, virtual gift cards, and a whole lotta wine. It was a moment in time when rising to the annual occasion of making our moms smile meant bridging a pandemic's distance in new and creative ways. While circumstances have changed for the better this time around, many of the gifts that topped last year's bestselling charts are still very timely for the 2021 occasion.
So we suggest that you could choose our accessories to spoil your mom and guarantee her beauty.
Best Mother's Day Comforter & Bedding Sheets
If you're unable to be physically close to your mom this year for whatever reason, we are here to suggest the best gifts for long-distance moms, including our All Season Cotton Covered Silk Comforter and 22 Momme 4PCS Silk Sheets Set if she's somewhere cold.
Silk is known as a breathable fabric and a natural temperature regulator, which makes it the best bedding material.
There are many reasons to use silk on your bed. Soft, smooth and light, it gives the least pressure on your body. Consisting of natural proteins that are very similar to ones in human hair, silk helps reduce any potential allergic reactions. The sericin in silk dispels accumulation of melanin in your skin, preventing/delaying any black spots from forming on your skin. The breathability and heat insulating properties make sure it is able to keep you warm without making you hot, and its great moisture wicking abilities help keep your bed dry.
Gift Wrap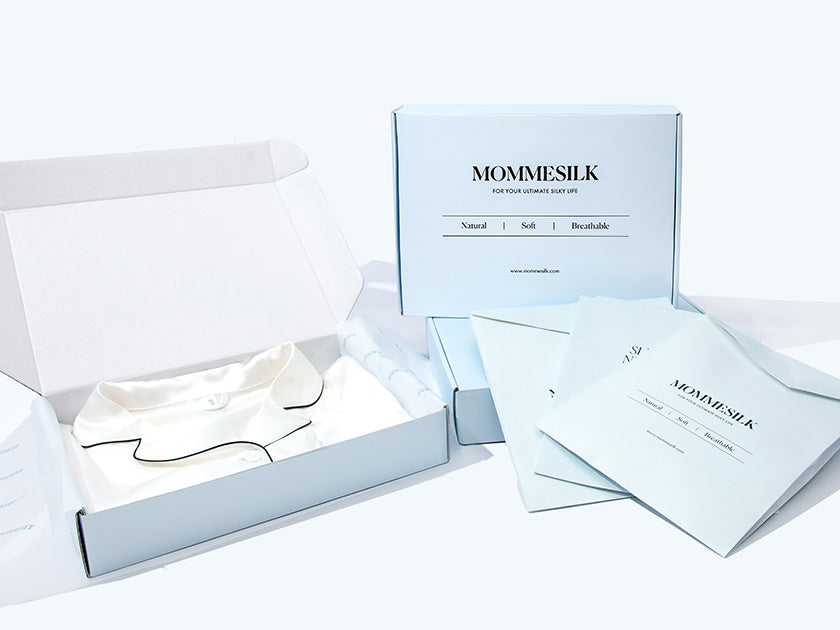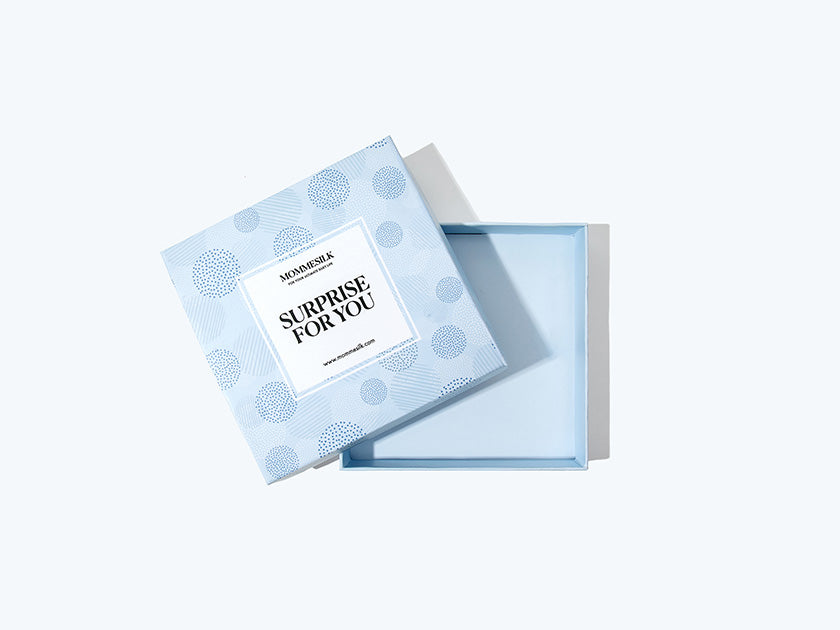 You've bought the gift and now it's time to present your gift with a special flourish. Make your present extra memorable with Mommesilk's unique gift box to give your mom a surprise~.
---